During my art and design course at college, my peers and I participated in
a movement to beautify train stations along the Barrow-in-Furness line.
My work which featured 'the brief encounter' was selected for Carnforth,
which my home-town. 
As a result of this, a member of Morecambe Town Council asked me to join their community group 'Morecambe Bloomers' which had an agenda to beautify Morecambe Railway Train Station. I was asked to commission artwork that would be displayed at the entrance of the station.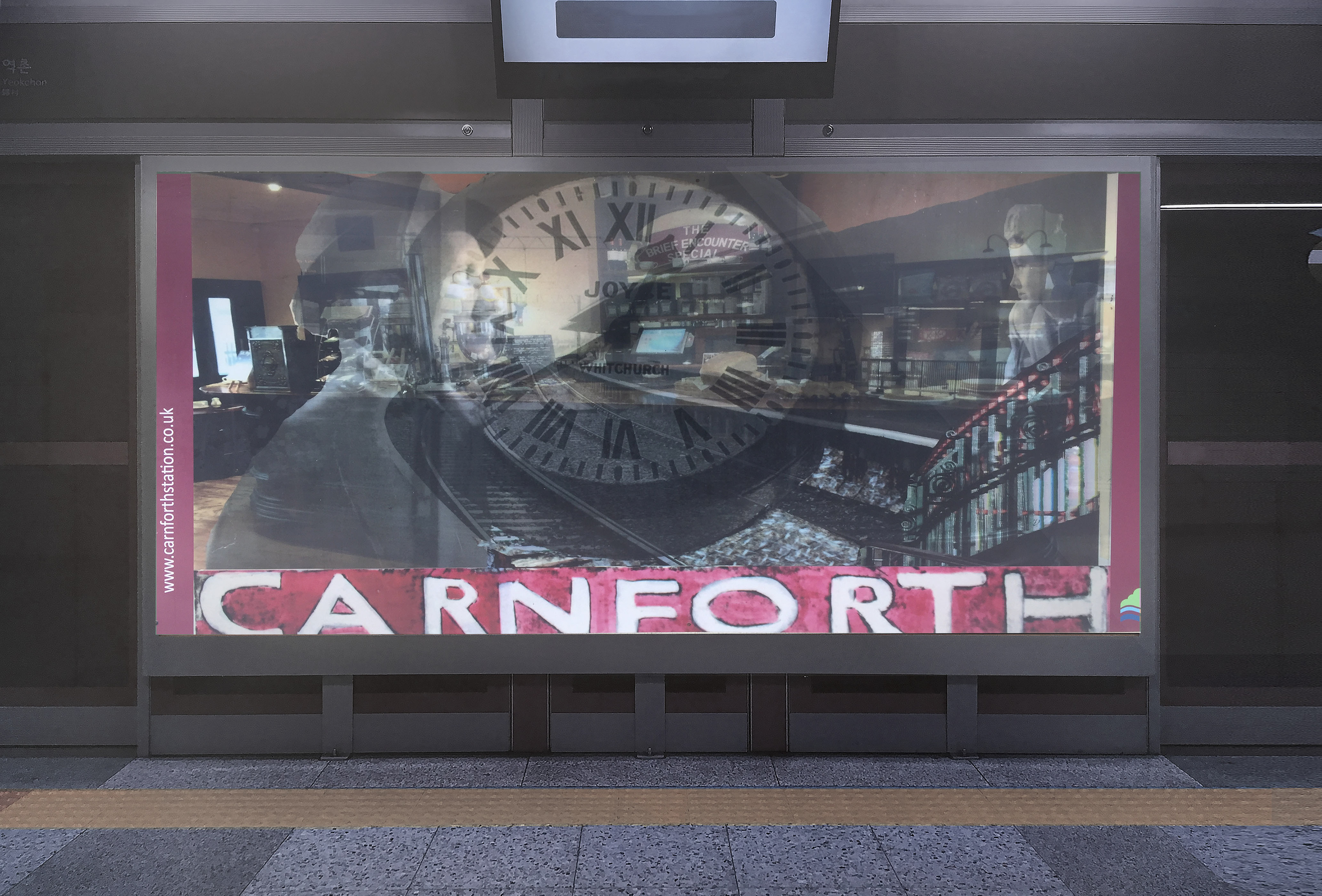 Morecambe Railway Train Station