Through online platforms like Fiverr, I have had the chance to work with international companies from Norway to the USA. Producing original and innovative creations that are tailored to best represent the client's vision for the brand. I have expanded my design portfolio, covering web design, new media, branding and logo creation, and packaging. 
MRVLS
MRVLS is a small company based in Norway, that produce a line of (DIY)  e-liquids. I designed the packaging for vape-bottles, which included a logo. The logo needed to be able to incorporate multiple flavors with matching colors and icons. The client also requested that the logo portrayed movement, to symbolize the liquid element. I designed ten initial labels which included the following flavors: Raspberry, Strawberry, Lime, Orange, Lemon, Summer Berries, Mango, Blood Orange, Blueberry and Cherry.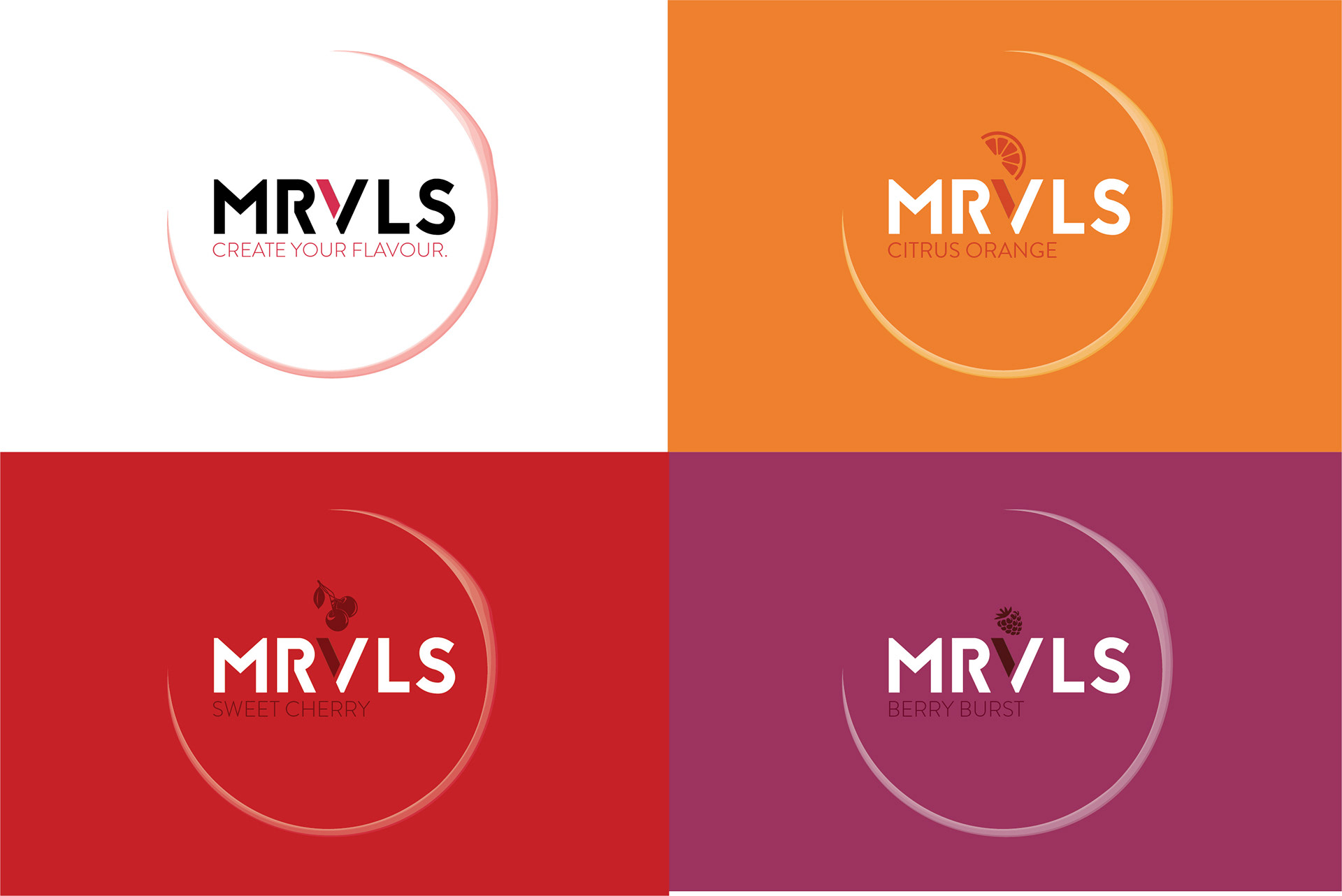 Trinity Stem
"Trinity Stem is a start-up business with a brand of CBD (THC Free) based food supplement and cosmetic products targeting the Health and Fitness sector. Producing several products including CBD oil-water drops, muscle creams, and bath bombs. The project covered packaging, brand strategy, and commercial design."